Our New NovoSolar®PLX+ Encapsulant Grade, manufactured to improve your PV modules performance and life. Moreover it warranties that your modules will be Potential Induced Degradation (PID) free.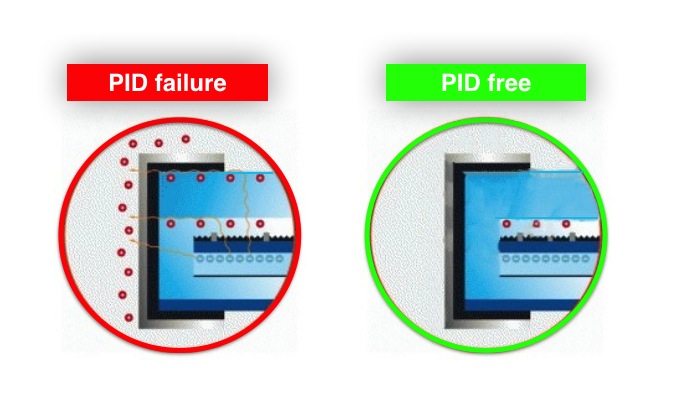 We have developed and manufacture this photovoltaic encapsulant with the aim to help our customers to take competitive advantage in the PV market, being PID free. It is a non EVA encapsulant (some people call it Polyolefin (PO) encapsulant, but this term is not exactly correct because EVA is also a Polyolefin material. So all of them are Polyolefin materials). Well, having this detail in mind and being also a PO encapsulant is completely different from the EVA material and also different from others POs that are in the market. So, what are these differences?. To help pin point all of them to you, let me explain what their main advantages are compared to other materials.

First one and extremely important is that you do not need to change your laminators or use any special equipment or procedure when assembling your modules. You can use the same equipment you are actually using to manufacture your EVA modules. The only thing you need to do is to slightly change your recipe. Our suggestion is to apply vacuum one minute later than you do with our EVA encapsulant. And from there we suggest you to fine tune your process according the specific structure of your modules. Depending on your hot plate temperature you might control the speed of your lamination process. Of course we will help you on your optimization job.

Our NovoSolar®PLX+ material is a Polyolefin non EVA encapsulant, that if compared with EVA encapsulants, it shows similar cross-linking values, at the range of 70% value. These molecular links insure that your module will be free of cells and connectors creeping. No changes compared to your EVA standard modules.

If you are interested on the PDS NovoSolar® PLX+ grade, you can get it now!